Long Beach has been one of southern California's most popular tourist destinations for many years. If you are planning a trip to southern California, Long Beach holds plenty of attractions worth experiencing. The famous beachside walkways lined with shops, restaurants, and cultural experiences see millions of visitors each month. The Aquarium of the Pacific and the permanently docked RMS Queen Mary are two of the other popular attractions in the area.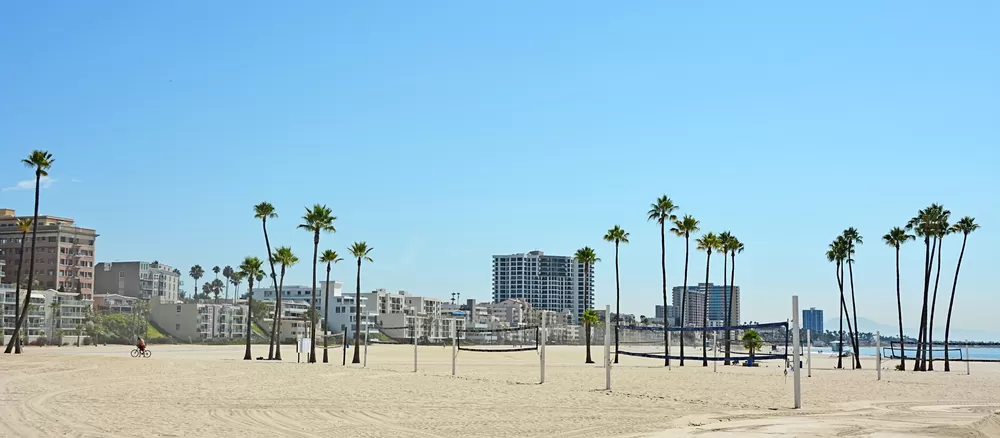 Just south of downtown Los Angeles, Long Beach is one of the most popular beach destinations in LA County. The area is home to many residents working in various industries, and Long Beach is also home to one of the largest shipping ports in the country. Visiting Long Beach offers plenty to see and experience, whether you're a California native or visiting from out of state. However, just like any other busy metropolitan area, there is always a risk of injury, and it's vital to know what to do and where to turn for help if you experience an injury while visiting Long Beach.
Potential Injury Risks in Long Beach, CA
Like any other busy tourist destination, Long Beach has an equal amount of risk to accompany the fantastic sights and experiences the area offers. Unfortunately, personal injuries happen every day in Long Beach and throughout California. While many of these incidents are unpredictable, others occur due to negligence. When you or a loved one is visiting Long Beach and sustains an injury because of someone else's actions, you have the right to hold them accountable through a personal injury claim. A successful personal injury claim can help you recover any damages you incurred due to the other party's actions.
Some of the most common causes of personal injuries reported in Long Beach, CA, include:
Motor vehicle accidents. One of the leading causes of personal injuries throughout the United States is vehicle accidents. These incidents can occur on virtually any road but are more likely to occur in areas with dense traffic. Long Beach is a top-rated tourist destination, and there are millions of people living and working in and around the city. This means you are likely to encounter drivers who may have grown complacent about driving in the area, as well as visitors who are unfamiliar with the roads in Long Beach.
Slip and fall injury claims. Property owners must ensure their premises are free of obvious safety hazards. When a property owner notices any foreseeable safety issue on their property, they must address it promptly or at least warn lawful visitors of the risk. When property owners fail to take appropriate care of their properties and guests or visitors sustain slip and fall injuries, those property owners absorb liability for the resulting damages.
Dog bite claims. California state law imposes strict liability on dog owners whose pets injure other people, even if a dog has no known history of past aggression. For example, if you were injured by a dog while visiting Long Beach, the dog's owner is liable for your damages.
Injuries from violent crime. Unfortunately, California has one of the highest crime rates in the US, and popular tourist destinations like Long Beach are hotspots for criminal activity. If you were assaulted, robbed, or otherwise victimized by another person's intentional and unlawful act, you could hold them accountable for your damages through a personal injury claim. They will also face criminal prosecution under California's Criminal Code. Long Beach, CA, does not have an exceptionally high crime rate compared to other nearby areas of southern California, but the metropolitan areas of southern California are generally some of the most dangerous places to visit when it comes to violent crime rates compared to nationwide rates.
Ultimately, Long Beach poses many of the same injury risks a person is likely to face virtually anywhere else in the country. The dense urban population and popular tourist attractions add an extra layer of risk, but proceeding cautiously through the Long Beach, CA, area can significantly limit your risk of experiencing a personal injury. However, it is impossible to anticipate everything that might occur and cause a personal injury at any given time. In the event you or a loved one suffers any personal injury in Long Beach, it's vital to consult an experienced Long Beach personal injury attorney as soon as possible to discuss your legal options.
How an Attorney Can Help
Navigating any civil claim is incredibly difficult if you do not have reliable legal counsel on your side. The right attorney can make a significant difference in the outcome of any personal injury claim in Long Beach. Your legal team can help you identify the party or parties responsible for your damages, assist you in calculating your claimable damages, and guide you through the legal proceedings necessary for securing the compensation you deserve.
An excellent personal injury attorney will take time to get to know their client to fully understand their situation. Your Long Beach personal injury lawyer should carefully review all available evidence so you can pinpoint the party or parties responsible for your personal injury before guiding you through the rest of your proceedings. It's common for personal injury victims to initially undervalue their claims. However, once they secure legal representation from experienced attorneys, they often discover they can collect a larger case award than they originally anticipated.
Find the Help You Need Today
McLachlan Law, APC, has years of experience handling all types of personal injury claims on behalf of Long Beach, CA, clients. We know the area well, and we know the risks that residents and visitors face every day. For example, suppose you or a loved one has sustained a personal injury due to another party's negligent or intentionally harmful actions in Long Beach. In that case, our firm can help you hold them accountable for your damages.
We understand that suffering any personal injury can be a painful and traumatic experience. Rest assured that our team will take time to get to know you and your situation to provide carefully individualized legal representation through every stage of your legal proceedings. If you are ready to take legal action in response to a personal injury in Long Beach, CA, contact McLachlan Law, APC, and schedule a consultation with our team.